DENAA+ Fitness + Wellness AIR is a solution designed to clean reusable masks, gloves, and textiles. It has also been developed for microscopic cleaning of indoor air in workplaces, vehicles, and offices. It is an ecological spray that breaks down the organic dirt. Its formula enriched with microorganisms and made of natural and vegan ingredients immediately eliminates the molecules responsible for unpleasant smells. This product introduces a healthy flora and acts as a protective barrier, ensuring lasting hygiene for the consumer and for the professional workforce.
Its anti-allergic action allows to effectively fight various organic allergens such as pollen, pet hair or any organic molecules responsible for dust mites' allergies.
Scientifically tested by air quality laboratories

Vegan certified and sustainable ingredients

Anti-allergic action

Developped for sport textiles and air purification

Not irritating or toxic

Natural scent of Orange and Pomegrante
EAN : 8719128121116
This product is not a medicine or a medical device.
Instructions
Shake the product before use and spray several times a day in the air or two to three times on a textile. Let dry between three to ten minutes.
---
Composition
Water

Microorganismes

Castor oil

pH regulator

Perfume Orange & Pomegranate
---
Recommendations
Shake before use. Do not use in combination with other products. Do not swallow. Avoid contact with eyes. Store in a dry place and out of the reach of children.
---
This product is certified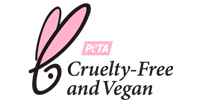 [ratings id="1276″]