DENAA+ FLOOR CONCENTRATE 100 with living microorganisms provides a healthier environment for sports, fitness and wellness by a efficient cleaning process. The ingredients are 99% natural and have been selected by experts to guarantee efficiency.
DENAA+ FLOOR concentrates have an orange pomegranate fragrance, are vegan and were produced without animal testing. The dilution is 1l of product mixed with 100l of water. It is safe for all types of floors – synthetic to natural stone – pH neutral.
EAN : 8719128129310 (1l)
EAN : 8719128129327 (5l)
Manual
Shake before use. Dilute DENAA+ FLOOR CONCENTRAT 100 with hand-warm tap water in a ratio of 1:100 (for example, 100 ml per 10 litres of tap water if dirty).
---
Composition
Water (> 30 %)

Microorganisms (< 15 %)

Eco-certified surface active substances (< 15 %)

Orange pomegranate aroma (< 1 %)
---
Packaging
Concentrate 1000ml PCR bottle with measuring cup

Concentrate 5000ml PCR bottle with closing cap or dosing pump
---
Recommendations
Keep the product inaccessible to children. Store stocks in sealed packaging in a dry place between 10°C and 30°C and protect them from frost. Do not use in combination with other products. Avoid contact with eyes.
---
This product is certified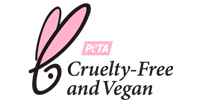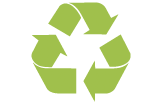 [ratings id="1606″]