DENAA+ WASH is an ideal natural replacement for your classic "laundry" detergents. Organic dirt particles and unpleasant odours are thoroughly removed. Particularly suitable for EMS vests and sportswear.
With natural and environmentally friendly ingredients, the product protects fabrics and relieves the environment. DENAA+ WASH contains microorganisms that reliably eliminate bacteria and unpleasant odours.
99% of the ingredients are of natural origin. These have been selected by experts to ensure their effectiveness. DENAA+ WASH is certified and has been manufactured without animal testing.
EAN : 8719128120454 (300ml)
EAN : 8719128121291 (1l)
EAN : 8719128121307 (5l)
Instructions
Shake before use.
For 30ml (for hard water 40ml) of liquid detergent into the detergent drawer or directly into the washing drum. Recommended washing time: 20 minutes at 30°C.
Before the first use, please clean the detergent drawer of any remaining detergent.
---
Composition
Water (> 30 %)

Microorganisms (< 5 %)

Wash active substances (< 12 %)

Perfume Orange & Pomegranate (< 1 %)
---
Packaging
Ready-to-use 300ml PCR bottle with dosing cap

Ready-to-use 1l PCR bottle with measuring cap

Ready-to-use 5l PCR bottle with closing cap or dosing pump
---
Recommendations
Shake before use. Do not use in combination with other products. Do not swallow. Avoid contact with eyes. Store in a dry place and out of the reach of children.
---
This product is certified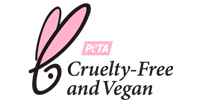 [ratings id="1276″]