DENAA+ FRESH owes its success to an unique 2-phase formula. In phase 1, organic molecules responsible for unpleasant odours are enclosed in textiles, functional clothing, fabrics, shoes or even in the room air. Our microorganisms are being used in phase 2. Any odour-causing organic waste is an energy-rich food that is decomposed and metabolized. There is simply nothing left that could disturb our noses. The ingredients are natural and have been selected by experts to improve efficiency on textiles or traditional surfaces.
DENAA+ FRESH has an orange pomegranate fragrance, is vegan and was made without animal testing.
This product exists as well in CONCENTRATE 1:9 format. The dilution process is easy and can be done by anyone.
EAN : 8719128129389 (100ml RTU)
EAN : 8719128129396 (300ml RTU)
EAN : 8719128129402 (5l RTU) | 8719128121253 (5l CON)
Manual
Shake DENAA+ FRESH well before use and simply spray with several sprays into the room air or directly on fabrics, textiles, contaminated areas or in shoes. In case of heavy or older soiling, repeat the application after a few hours.
This product exists as well in a CONCENTRATE form of 1:9 thus for 1l of finished product, we recommend a dilution of 100ml of DENAA+ FRESH in 900ml of water.
---
Composition
Water (> 30 %)

Microorganisms (< 10 %)

Anionic substances (< 6,5 %)

Orange pomegranate aroma (< 1 %)
---
Packaging
Ready-to-use 100ml PCR bottle

Ready-to-use 300ml PCR bottle

Ready-to-use 5000ml PCR bottle | Concentrate 5000ml PCR bottle
---
Recommendations
Keep the product inaccessible to children. Store in sealed packaging in a dry place between 10°C and 30°C and protect them from frost. Do not use in combination with other products. Avoid direct contact with eyes.
---
This product is certified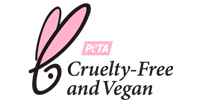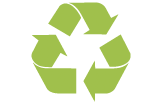 [ratings id="1606″]