DENAA+ FLOOR CONCENTRATE 100 with microorganisms provides a healthier environment for sports, fitness and wellness by a efficient cleaning process. The ingredients are 99% natural and have been selected by experts to guarantee efficiency.
DENAA+ FLOOR concentrates have an orange pomegranate fragrance, are vegan and were produced without animal testing.
EAN : 8719128129310 (1l)
EAN : 8719128129327 (5l)
Manual
Shake before use. Dilute DENAA+ FLOOR CONCENTRAT 100 with hand-warm tap water in a ratio of 1:100 (for example, 100 ml per 10 litres of tap water if dirty).
---
Composition
Water

Microorganisms

Surface active substances

Orange pomegranate flavor
---
Packaging
Concentrate 1000ml bottle

Concentrate 5000ml bottle
---
Recommendations
Keep the product inaccessible to children. Store stocks in sealed packaging in a dry place between 10°C and 30°C and protect them from frost. Do not use in combination with other products. Avoid contact with eyes.
---
This product is certified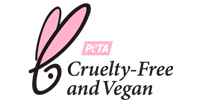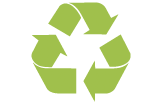 [ratings id="1606″]