DENAA+ DRAIN WC Cleaner has good cleaning and descaling properties. Contains no chlorine or other environmentally harmful ingredients. No change in habits your toilets will be clean as usual, but without impacting with chemicals our environment. DENAA+ WC Cleaner smells like orange pomegranate, is vegan and was made without animal testing. The ingredients are 100% natural and have been selected by experts to guarantee its efficiency.
Our microorganisms decompose adhereting organic deposits on the toilet walls. Hair, skin scales, fats, oils, soap residues, dirt particles and faeces are organic molecular structures that microorganisms simply metabolize. Unpleasant odors disappear and sewage pipes remain clean. Existing blockages should therefore be removed manually.
EAN : 8719128129280 (750ml)
EAN : 1l 8719128129297 (1l)
EAN : 5l 8719128129303 (5l)
Manual
DENAA+ DRAIN TOILET Cleaner: Simply spray under the edge of the toilet bowl and leave to act for at least 10 minutes. The cleaner is thixotropic and therefore runs slowly. After 10 minutes, clean again with the toilet brush and rinse with water.
DENAA+ DRAIN CONCENTRATE 50: Shake before use. Fill lukewarm water into the drain of sinks, bathtubs, showers or toilet facilities. Each application uses 50 ml of DENAA+ DRAIN CONCENTRATE into the drain and rinse with lukewarm water. Do not use the drain for a period of 8 to 12 hours. Perform the application once a week to achieve a lasting result. Please remove existing blockages manually.
---
Composition
Water

Microorganisms

Non-ionic washing active substances

Surface active substances

Orange pomegranate flavor
---
Packaging
Ready-to-use 750ml bottle

Concentrate 1000ml bottle

Concentrate 5000ml bottle
---
Recommendations
Keep the product inaccessible to children. Store in sealed packaging in a dry place between 10°C and 30°C. Protect from frost. Do not use in combination with other products.
---
This product is certified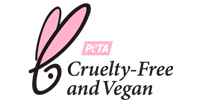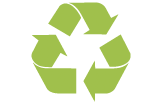 [ratings id="1606″]