DENAA+ Air Optimizer is an eco-friendly spray for the prevention of dust mite, pollen, pet hair and other organic based skin & respiratory allergy reactions.
Dust mites are tiny spider-like organisms (arachnids). They do not bite, but feed on skin flakes from humans or animals, and fungi. The faeces/excrements of the house dust mite are the cause of the allergic reaction. They are most common in particles of dust, carpets, bedding, upholstery and curtains. These particles also float in the air, especially when homes and buildings are cleaned badly, poorly ventilated and where many people and / or animals live. In almost every house you can find the house dust mite, throughout the year.
DENAA+ Air Optimizer eliminates faeces of the mites that cause the allergic reaction.
Long-term action

Not irritating or toxic

Scientifically proved – report available
EAN : 8719128120324
This product is not a medicine or a medical device.
Instructions
Naturally, a good hygiene is most important. Spray for 5 days 1 time per day in the air and leave the scent of the spray on the surface. Clean the surface wet, and do not wipe. Then repeat every three days.
---
Composition
Water

Microorganisms

Aloe vera aroma
---
Recommendations
Shake before use. Do not use in combination with other products. Avoid contact with eyes. Store in a dry place between 10°C & 30°C and out of children's reach.
---
This product is certified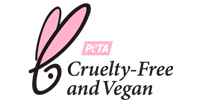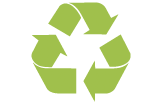 [ratings id="1392″]