DENAA+ Suction Cleaner is specially developed for exhaust systems in the dental sector. The helpful microorganisms remove all organic debris in the ventilation system as well as in the pipelines. DENAA+ Suction Cleaner is pH neutral and contains no corrosive substances that can damage the equipment. This product is part of the DENAA+ line for professionals, this product has been developed for dentists and orthodontists.
Removes fatty biofilms inside the pipe without chemicals

Eliminates unpleasant odours such as organic residues from human waste materials e.g. saliva or blood

Optimises local microflora, very useful as human saliva contains multiple bacteria strains

Long-term action up to 48 hours due to the contamination risks

Minimises the risk of a bacterial infection

Eco-friendly & -certified ingredients

Quickly biodegradable

Not harmful or irritating during use
EAN : 8719128123349 (5l)
Instructions
Add 1 cap (40ml) DENAA+ Suction Cleaner to 300 to 500ml lukewarm water. Suck the liquid completely and rinse with clean water.
---
Composition
Water (> 30 %)

Microorganisms (< 10 %)

Odour eliminator (< 5%)

Foam inhibitor (< 3 %)

Surfactant (< 5 %)

Mint aroma (< 1 %)
---
Packaging
Can with or without dosing cap – 5l
---
Recommendations
Shake before use. Do not use in combination with other products. Do not swallow. Avoid contact with eyes. Store in a dry place between 10°C & 30°C and out of children's reach.
---
This product is certified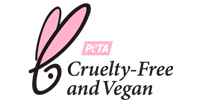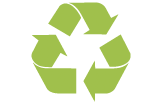 [ratings id="1424″]