DENAA+ Floor Cleaner is a microbial cleanser which continues cleaning where other products stop. When cleaning with traditional chemicals, the cleaning process stops once the surface has dried. The helpful microorganisms which are added to DENAA+ Floor Cleaner will operate for a number of days, and ensuring a microscopic in-depth cleaning. The composition of mild surfactants assures the user of a safe product and a strong reduction in the environmental burden. This product is a concentrate to dilute with water, the recommended ratio is set at 1 to 100 but the maximal dilution ratio is locked to 1 to 125 to keep the performance of the finished product right.
Effective cleaning with evidence based & sustainable biotechnology

Removes fatty biofilms thanks to the enzymatic and probiotic actions

Eliminates unpleasant odours at source

Long-term fresh feeling

Optimises local microflora by introducing a healthy microflora

Minimises the risk of a bacterial infection

Eco-friendly & -certified ingredients

Quickly biodegradable

Not harmful or irritating during use

Economic in use as this product comes in a concentrate form
EAN : 8719128120430 (1l)
EAN : 8719128122205 (5l)
Instructions
Depending on the contamination, add 40 to 80ml DENAA+ Floor Cleaner to 10l of warm water and wipe the floor with a mop. When cleaning by scrubbing creates foam, rinse off the excess with water.
---
Composition
Water (> 30 %)

Eco-friendly surfactants (< 12,5 %)

Microorganisms (< 10 %)

Natural aloe and lemon aroma (< 1 %)
---
Packaging
PCR bottle or jerrycan with dosing cap or measuring cup – 1l, 5l or higher
---
Recommendations
Shake before use. Do not use in combination with other products. Do not swallow. Avoid contact with eyes. Store in a dry place between 10°C & 30°C and out of children's reach.
---
This product is certified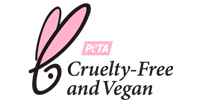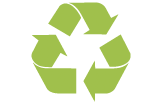 [ratings id="1405″]