Research has shown that tools with tiny grooves and holes, after traditional cleaning and autoclaving, still contain residues of debris. The tool is therefore becoming sterile, but not necessarily clean.
The unique formula of DENAA+ Tool Cleaner removes organic contamination. The tool is not only disinfected after autoclaving, but also clean and free of organic contamination.
Microscopic cleaning

Eliminates organic debris on your medical tools

Efficient quick action to decompose organic matters

Non-corrosive to metals

Eco-friendly ingredients

Quickly biodegradable

Not harmful for humans, environment and animals
EAN : 8719128123356 (5l)
Instructions
Add 1 cap (40ml) DENAA+ Cleaner Tool to 500ml of lukewarm water and fully immerse the instruments for 24 hours. Then rinse with plenty of lukewarm water and carry out the sterilisation operation normally in the autoclave.
---
Composition
Water (> 30 %)

Microorganisms (< 15 %)

Surfactants (< 12 %)
---
Packaging
Can with or without dosing pump – 5l
---
Recommendations
Shake before use. Do not use in combination with other products. Do not swallow. Avoid contact with eyes. Store in a dry place between 10°C & 30°C and out of children's reach.
---
This product is certified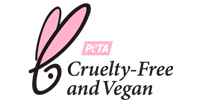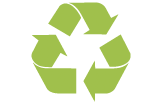 [ratings id="1429″]