The unique formula of DENAA+ Odor Remover owes its success to its direct effect. The odour molecules that cause the nuisance be directly encapsulated, after which the added helpful microorganisms they can eliminate active. DENAA+ Odor Remover contains no dyes and leaves no stains. The product is available in concentrate form with a ratio of 1:9.
Eliminates unpleasant odours at source

Safe and eco-friendly spray

Optimises local microflora in your living and working spaces

Long-term action up-to 48 hours

Not irritating or toxic
EAN : 8719128120317 (300ml RTU)
EAN : 8719128122649 (5l RTU)
EAN : 8719128121437 (5l CON)

Instructions
Directly spray on the sources of bad smells with the ready-to-use products.
If you have a concentrate product, you need to dilute the product with a ratio of 1:9.
For example, a dilution of 100ml (product concentrate) with 900ml of water.
---
Composition
Water (> 30 %)

Microorganisms (< 1 %)

Odour eliminator (< 5 %)

Natural orange & pomegranate aroma (< 1 %)
---
Packaging
PCR bottle Spray – 300ml as well as higher volumes for RTU and CONCENTRATES
---
Recommendations
Shake before use. Do not use in combination with other products. Do not swallow. Avoid contact with eyes. Store in a dry place between 10°C & 30°C and out of children's reach.
---
This product is certified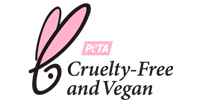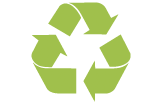 [ratings id="1606″]