DENAA+ Toilet Cleaner has a very good cleaning and descaling property. Does not contain chlorine or other environmental aggressive agents. With DENAA+ Toilet Cleaner, toilets will be clean without heavy environmental impact.
EAN : 8719128120034 (750ml)
EAN : 8719128120232 (5l)
Instructions
Apply DENAA+ Toilet cleaner under the rim of the toilet and let it soak for 3 minutes. Then scrub with a brush and flush. A regular use prevents lime scale or deposits. DENAA+ Toilet Cleaner is thixotropic which implies it continues to operate after evacuation.
---
Composition
Water (> 30 %)

Surfactant (< 12%)

Aloe vera aroma (< 1 %)
---
Packaging
PCR bottle with toilet cap – 750ml or higher volumes such as 5l can
---
Recommendations
Do not use in combination with other products. Do not swallow. Avoid contact with eyes. Store in a dry place between 10°C & 30°C and out of children's reach.
---
This product is certified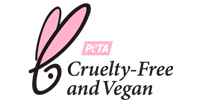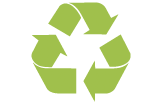 [ratings id="1427″]