LUCAA+ Pet Dental Care is designed for pets that have troubles in their mouth. A disturbed microflora in the mouth of the pet can cause unpleasant consequences that may not be immediately apparent. Something is not right when it usually smells bad – in other words stinks. LUCAA+ Pet Dental Care introduces or, better, reintroduces a safe microflora of the teeth and gums of the animal. The helpful microorganisms provide an active thorough microscopic cleaning by actively reduce the organic molecules causing wounds. The delicious chicken taste, from vegan ingredients, will make the treatment feel like a treat for your dog or your cat, very pleasant.
EAN : 8719128120133
This product is not a medicine or a medical device.

Instructions
Spray 1 to 2 times per day lightly in the mouth of the dog or cat. For optimum performance it is recommended, especially for older animals, first to remove the tartar by your veterinarian.
---
Composition
Water (> 30%)

Microorganisms (< 10%)

Natural oil (< 1%)
---
Recommendations
Shake before use. Do not use in combination with other products. Avoid contact with eyes. Store in a dry place between 10°C & 35°C and out of children's reach.
---
This product is certified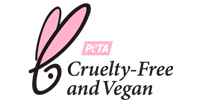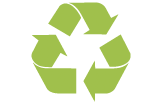 [ratings id="1372″]