LUCAA+ Horse Glow Spray is a unique formula. The addition of linseed and hemp seed oil provides a radiant coat. The content of omega-3 fatty acids in linseed oil is the highest of all oils.
Hempseed oil is highly nutritious and contains antioxidants, proteins, carotene, phytosterol, phospholipids, as well as a number of minerals such as calcium, magnesium, sulphur, potassium, iron, zinc, and phosphorus. It is a source of LUCAA+ Horse Glow Spray complete protein and contains all twenty known amino acids, including the nine essential amino acids. It also contains vitamins A, B1, B2, B3, B6, C, D and E. Does not contain paraben or aluminium.
EAN : 8719128120911
Instructions
Spray regularly when brushing or after a wash, lightly on the dry coat, mane and tail.
---
Composition
Water

Linseed oil

Hempseed oil

Aloe vera aroma
---
Recommendations
Shake before use. Do not use in combination with other products. Avoid contact with eyes. Store in a dry place between 10°C & 35°C and out of children's reach.
---
This product is certified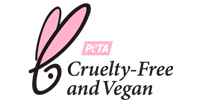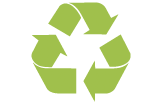 [ratings id="1372″]