LUCAA+ Horse Eye Care is a mild cleaning and care product for the eyes. Usually flies are the cause of eye inflammation in horses. Flies feed on the skin and mucous membranes. Especially in the summer times you can spot the flies all over the skin of the horse. This can lead to a real plague. Especially the mucous membranes of the eyes are very sensitive. Dust, dirt and hairs can also cause eye inflammation. The horse will get tearing eyes and begin to look red. The eyelids may thicken and the inside of the eye bulges out. Take care of this quickly to prevent serious damage to the eyes.
EAN : 8719128120850
This product is not a medicine or a medical device.
Instructions
Always work with gloves and pure material.
Soak a cotton ball or tissue with LUCAA+ Horse Eye Care and pat this dirt on the eyelids gently. Always use a different cotton ball or tissue for each eye in order not to infect one eye, because of the other. Repeat this treatment frequently to prevent inflammation. Use a mask if your horse suffers from flies.
---
Composition
Water

Microorganisms
---
Recommendations
Shake before use. Do not use in combination with other products. Avoid spraying directly in the eyes. Store in a dry place between 10°C & 35°C and out of children's reach.
---
This product is certified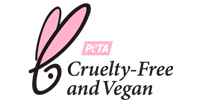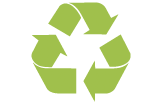 [ratings id="1372″]