For good hygiene should also genitals of the horse to be cleaned regularly. In the sleeve of a stallion or gelding develops a sticky substance (smegma) that can accumulate and can form clots along with other debris that can cause inflammation. With white-haired horses you sometimes smegma spots on the inside of the hind legs. You can spot dry yellow sheets or scabs on a stallion while he slides out his penis. With a mare there may be dirt between the nipples.
LUCAA+ Horse Intimate Care is a mild composition and gives no irritation. The helpful microorganisms overcome the smegma stains to ensure a good hygiene of this area.
EAN : 8719128120881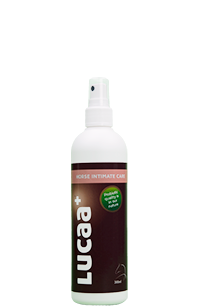 Instructions
Cleaning the genitals often requires patience and discipline because the horse will quickly withdraw the penis when touched. Certainly never try to prevent. Make sure the horse is well relaxed (usually during a wash) so that the penis itself slides out. Spray the sheath and penis with LUCAA+ Horse Intimate Care and wash with a soft sponge or cloth and lukewarm water. Spray the smegma stains on the inside of the hind every 3 days and let it soak in. The spots will fade. If the horse leaves groping in any case to the genitals, spray LUCAA+ Horse Intimate Care when the situation occurs without contact. The helpful microorganisms do their work and then after some time there will be noticeable improvement.
---
Composition
Water

Microorganisms

Surfactant
---
Recommendations
Shake before use. Do not use in combination with other products. Avoid contact with eyes. Store in a dry place between 10°C & 35°C and out of children's reach.
---
This product is certified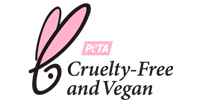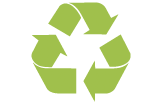 [ratings id="1372″]