LUCAA+ Horse Skin Care is a unique formula to optimize the microbial balance of the pastern cavity (back just above the hoof). Here often develop skin irritations and inflammation. A generic term for this is Mug. When these skin irritations spread to the rest of the leg, one speaks of grater. This condition is painful for the horse. Mug affects the subcutaneous tissue and the lymphatic vessels get inflamed. This is called lymphangitis. The leg is bottom-heavy, painful and warm and the horse gets a fever.
In dry mug, or erythematous dermatitis, the skin has cavity symptoms of redness and flaking. In wet mug or eczematous dermatitis, the skin is thickened and there is moist eczema whereby crusts arise in the pastern cavity. By moving these scabs crack and creates fissures. In the most severe form of mug or verrucae dermatitis, the skin is red and bright with thickened folds. The crusts are very hard and thick. Usually the horse will end up crippled. LUCAA+ Horse Skin Care degrades the organic molecules responsibles for these issues of the pastern cavity to ensure sufficient resistance to external influences. The addition of Sesame oil also provides a sun protection factor of the pastern cavity.
EAN : 8719128120904
Instructions
Remove mud and dirt with lukewarm water and dry the skin thoroughly. (Possibly with a dryer) Spray lightly to dry pastern cavity. Repeat the treatment 3 to 4 times a week for the best result. Check with Mug observation always your veterinarian.
---
Composition
Water

Microorganisms

Sesame oil
---
Packaging
Spray – 300ml

Ointment – 1kg
---
Recommendations
Shake before use. Do not use in combination with other products. Avoid contact with eyes. Store in a dry place between 10°C & 35°C and out of children's reach.
---
This product is certified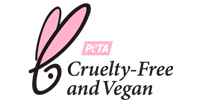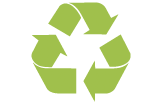 [ratings id="1372″]