The balanced composition of LUCAA+ Horse Care Shampoo combined with the helpful microorganisms, provides thorough cleaning and the introduction of the natural microbial balance. LUCAA+ Horse Care Shampoo is pH neutral, hypoallergenic and gentle on the skin. Also suitable for white horses. Does not contain paraben or aluminium.
EAN : 8719128120393 (300ml)
EAN : 8719128120942 (1l)
Instructions
Prepare the wash well and make sure the cleaning process is executed safely to prevent slipping. Use lukewarm water and a nozzle with a soft wide beam. Gradually make the horse wet from bottom to top. Dispense the shampoo on a soft brush or sponge and rub the shampoo in on the skin. Avoid the eyes and nose. Then wash the mane and tail, so the shampoo gets time to work its magic on the skin. In case of a highly polluted tail, it is advisable to wash it in a bucket in which the shampoo is dissolved in water. Wash the tail and the manes well; at this point you could put LUCAA+ Horse Mane & Tail Care on the tail and mane. Allow this to soak in for about 3 minutes. LUCAA+ Horse Mane & Tail Care ensures that the tail and mane brushing goes easier and is less prone to dirt. Now rinse the horse off completely and pull the water out with a Sweat scraper. Continue rinsing until the foam is nice and white. Carefully rinse again and pull as much water as possible out of the Sweat scraper. Dry the head with a towel. Dry the horse dry and bring him to a clean stable.
---
Composition
Shampoo with microorganisms

Water

Caramel aroma
---
Packaging
Bottle – 300ml

Bottle with dosing pump – 1l
---
Recommendations
Shake before use. Do not use in combination with other products. Do not swallow. Avoid contact with eyes and nose. Store in a dry place between 10°C & 35°C and out of children's reach.
---
This product is certified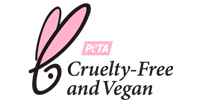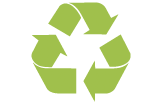 [ratings id="1372″]