LUCAA+ Horse Stable Cleaner creates a microscopically thorough cleaning. The microbial balance in the stable will be optimized which is beneficial to the horse or pony. Unpleasant odours are not masked but actively eliminated. LUCAA+ Horse Stable Cleaner is safe to use and readily biodegradable. The environmentally friendly formulation will contribute to a socially responsible cleaning.
Good hygiene of the house is very important as prevention against diseases and control of a fly infestation. In order to reduce the chance of diseases of the airways of the horse, it is important that the animal is adequately ventilated and ammonia odour as much as possible is prevented. Make sure the stable soil is dry and clean to avoid problems in the hooves. Remove the daily dung balls from the stable and spare wet spots. A good horse carer fertilizer once a week, the house completely and makes the surface and the walls thoroughly. The feed trough and get a thorough cleaning. With LUCAA+ Horse Stable Cleaner you're sure of a clean stall.
EAN : 8719128120959 (1l)
EAN : 8719128120584 (5l)
Instructions
Wipe the house and remove any gross contamination. Add 100ml of LUCAA+ Horse Stable Cleaner to 10l of lukewarm water and scrub the area. Allow 5 to 10 minutes and rinse with water. Also suitable for high pressure cleaning or foam lance.
---
Composition
Water

Surfactants

Microorganisms

Odour eliminator

Mint aroma
---
Packaging
Bottle – 1l

Can – 5l
---
Recommendations
Shake before use. Do not use in combination with other products. Do not swallow. Avoid contact with eyes. Store in a dry place between 10°C & 35°C and out of children's reach.
---
This product is certified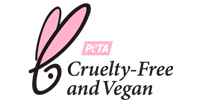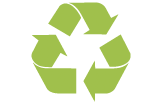 [ratings id="1372″]