An adult horse can drink about 25 to 30l of water per day. In toil even 60 to 80l. Don't let a horse drink immediately when it is still very hot and breathless. Choking and even colic may be the result. Caution with cold water during winter periods. Especially water of poor quality can cause problems in horses. Poor water quality leads to reduced food intake and health problems. Good drinking water is essential for horses. Therefore check regularly the drinking water. Especially with pumped water, quality can fluctuate greatly. A too high of iron content, is very harmful and can lead to serious health consequences.
LUCAA+ Waterworks Cleaner cleans the pipes by removing organic contaminants responsible for bacterial contamination.
EAN : 8719128120973
Instructions
This product requires expertise and technical knowledge (plumber), contact the distributor if necessary. Do not use taps during the operation.
Disconnect the water release at the incoming mains and allow the pipe to run empty. Connect a booster pump to the main line. Add 1l LUCAA+ Waterworks Cleaner to 10l of lukewarm water, fill the water, and filtrate the air at each drain point. Then let the lead under pressure for 12 hours. Then disconnect the pipe and drain it empty. Then flush with each tap point up with hot water to remove all contamination. Then connect the system to the main line and rinse again.
---
Composition
Water

Microorganisms

Surfactant
---
Recommendations
Shake before use. Do not use in combination with other products. Avoid contact with eyes. Store in a dry place between 10°C & 35°C and out of children's reach.
---
This product is certified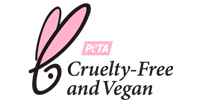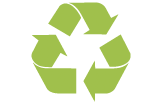 [ratings id="1372″]