LUCAA+ Horse Wound Care is a unique formula to optimize the microbial balance in and around injuries caused by damaged skin to enable the skin to naturally develop sufficient resistance to external influences. The helpful microorganisms create a microscopic thorough cleaning.
EAN : 8719128120843
This product is not a medicine or a medical device.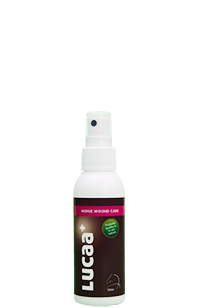 Instructions
Always work with gloves and pure material.
Shave the hair around the damage and prevent hair can occur. The damage was cleaned with warm water and remove any crusts. Dry the damage to dab carefully with a towel. Spray the damage light with LUCAA+ Horse Wound Care and optionally apply a bandage. Repeat treatment every day until the wound is completely healed.
---
Composition
Water

Microorganisms
---
Recommendations
Shake before use. Do not use in combination with other products. Avoid contact with eyes. Store in a dry place between 10°C & 35°C and out of children's reach.
---
This product is certified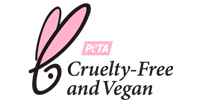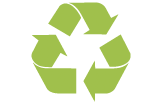 [ratings id="1372″]