EVAA+ Green Universal Cleaner is a eco-friendly cleanser that provides a microscopic cleaning thanks to its high concentration in helpful microorganisms. These combined with efficient surfactants eliminate the dirt to the last particle in your household. All ingredients are eco-certified. This all-purpose product is recommended on tiles, hard surfaces and even plastics. Not recommended on sensitive surfaces such as marble and blue stone, check out the Floor Cleaner or Interior Cleaner if you have complex rather sensitive surfaces.
Natural Detergent certified by ECOCERT Greenlife according to the ECOCERT standard available at http://detergents.ecocert.com/en
EAN : 8719128120546 (1l)
Instructions
Dilute 50 to 100ml (following the dirt level) in 10l of lukewarm water and clean the surfaces by scrubbing.
---
Composition
Water (> 30 %)

Microorganisms (< 7,5 %)

Eco-certified surfactants (< 10 %)

Natural mint aroma (< 1 %)
---
Packaging
PCR Bottle with closing cap – 1l – higher volumes are available for refills
---
Recommendations
Shake before use. Do not use in combination with other products. Do not swallow. Avoid contact with eyes. Store in a dry place between 10°C & 30°C and out of children's reach.
---
This product is certified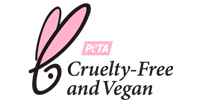 [ratings id="1292″]