EVAA+ Friendly Descaler is a cleaning spray effective against limescale. It has been developed with the aim to improve the hygiene of the sanitary settings, kitchens, bathrooms, etc. Its formula is 100% eco-friendly & -certified and it allows a proper cleaning of limescale spots. It also gives to the air a nice smell of lemon without leaving a feeling a chemical scent. This product is usually combines with the EVAA+ Sanitary Cleaner for households, a perfect combination.
EAN : 8719128120300 (500ml)
Instructions
Spray on limescale spots and let it soak for 5 minutes. Then scrub and rinse off.
---
Composition
Water (> 30 %)

Citric acid (< 15 %)

Natural lemon aroma (< 1 %)
---
Packaging
PCR Bottle Spray/Trigger – 500ml
---
Recommendations
Do not use in combination with other products. Do not swallow. Avoid contact with eyes. Store in a dry place between 10°C & 30°C and out of children's reach.
---
This product is certified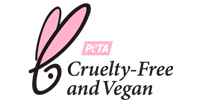 [ratings id="1276″]