EVAA+ Green All Floor Cleaner is a microbial cleaner which continues its effects where other classical chemical products stop. When cleaning with traditional chemicals, the cleaning process stops once the surface has dried. The helpful and living microorganisms which have been added to EVAA+ Green All Floor Cleaner will ensure a microscopic in-depth cleaning. The composition of mild surfactants assures the user of a safe product and a strong reduction in the environmental burden. This product has been tested on different materials, some sensitive to pH – this product is pH neutral. It is a concentrated product to dilute with water. This product contributes to the circular economy concept – recycled packaging and chemical free waste water.
Thorough and effective cleaning for all types of floors

Eliminates naturally organic molecules responsible for unpleasant odours

Eco-friendly and -certified product

Quickly biodegradable so environmentally friendly

Not harmful or irritating during use, skin and lungs are safe with us

Economic in use, dilution ration 1 to 100 – save money now
Natural Detergent certified by ECOCERT Greenlife according to the ECOCERT standard available at http://detergents.ecocert.com/en
EAN : 8719128120539 (1l)

Instructions
Depending on the level of dirt, add 40 to 80ml EVAA+ Green All Floor Cleaner to 10l of warm or lukewarm water and wipe the floor with a mop. When cleaning by scrubbing creates foam, rinse off the extra. It is recommended to have a shiny floor. Microorganisms stay on the surface even after a rinse off (with water).
---
Composition
Water (> 30 %)

Eco-certified surfactants (< 13 %)

Microorganisms (< 5 %)

Orange & pomegranate aroma (< 1 %)
---
Packaging
PCR Bottle with closing cap – 1l – higher volumes sur as refills are available
---
Recommendations
Shake before use. Do not use in combination with other products. Do not swallow. Avoid contact with eyes. Store in a dry place between 10°C & 30°C and out of children's reach.
---
This product is certified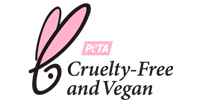 [ratings id="1279″]