EVAA+ Green Interior Cleaner is an ecological cleanser that provides a thorough cleaning thanks to the helpful microorganisms. In spray version for an easy and quick use, it helps cleaning the surrounding environment  while the living microorganisms degrade the organic waste. Super efficient on tables, kitchen, chairs or any hard surfaces in your household. This product has been tested on different materials, the most sensitive ones such as stone or marble are safe – the product doesn't deteriorate these. On top, this product has been eco-certified through an independent body – it also got governmental awards as it respects the circular economy due to the packaging and chemical-free waste water returning in the public water pipelines (down to the water treatment plants).
Thorough and effective cleaning

Eliminates organic molecules responsible for unpleasant odours, provides freshness at all time

Eco-friendly & -certified product

Not harmful or irritating during use – safe for your lungs too

Economic in use, refills are available
Natural Detergent certified by ECOCERT Greenlife according to the ECOCERT standard available at http://detergents.ecocert.com/en
EAN : 8719128120027 (500ml)
Instructions
Spray on dry surfaces and wipe with a clean microfiber cloth or wet tissue.
---
Composition
Water (> 30 %)

Microorganisms (< 5 %)

Eco-certified surfactants (< 1,5%)

Natural orange & pomegranate aroma (< 1 %)
---
Packaging
PCR Bottle Spray/Trigger – 500ml – higher volumes are available
---
Recommendations
Shake before use. Do not use in combination with other products. Do not swallow. Avoid contact with eyes. Store in a dry place between 10°C & 30°C and out of children's reach.
---
This product is certified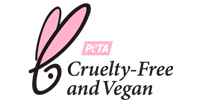 [ratings id="1283″]