Enriched with specific oils, the EVAA+ Hand Soap protects the skin from drying out while applying only natural ingredients. By the way, these ingredient provide from inside the EU – we get supplied through the shortest paths. The product accelerates the development of new skin cells, it has been dermatologically tested through a laboratory based in France. The helpful microorganisms enhance the degradation of organic waste on human skin (cf. food/onion odour). The probiotics rebalance our commensal flora. Stop hurting your skin with synthetic chemicals, think natural, think innovative, probiotics rebalance our flora while respecting diversity.
Thorough cleaning with full respect of your skin – your kid's too

Eliminates organic molecules responsible for unpleasant odours

Soft & caring for all types of skin

Quickly biodegradable

Eco-friendly and -certified product

No toxic chemical, all ingredients are natural, safe and verified
Natural Detergent certified by ECOCERT Greenlife according to the ECOCERT standard available at http://detergents.ecocert.com/en
EAN : 8719128120461
Instructions
Wet your hands and pour in 2 to 3ml in one hand. Wash your hands for 20 seconds and rinse liberally with warm water. Dry thoroughly.
---
Composition
Water (> 30 %)

New generation of concentrated microorganisms (< 1 %)

Surfactant such as coconut based oils and natural glycerine (< 12,5 %)

Natural Orange and Pomegranate aroma (< 1 %)
---
Packaging
PCR bottle with dosing pump – 300ml – other volumes are available
---
Recommendations
Do not use in combination with other products. Do not swallow. Avoid contact with eyes. Store in a dry place between 10°C & 30°C and out of children's reach.
---
This product is certified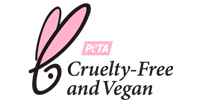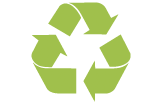 [ratings id="1281″]