TERRAA+ Water Purifier is a solution that significantly improves water quality, its
purity and its visual appearance while respecting the flora and fauna present in any aquatic environment. In addition to that, it contributes to the mineralization of any aquatic ecosystems essentials waters.
TERRAA+ TERRAA+ Water Purifier can be used in the solving of different problems related to lagooning, ponds, biological pool, fish farming, ornamental ponds, …
Elimination of materials causing an uncontrolled development of algae or toxic compounds such as nitrites, phosphates, organic materials, …


Waters mineralization thanks to a contribution of mineral salts

Waters clarification thanks to the digestion of organic materials

Significant decrease of vases and sludge

Preventive treatment thanks to the slow diffusion mode of action

Biological improvement of waters quality

Clear decrease of suspended materials
Article number : 8719128125176

How to use it?
Depending on the volume of water to be treated, a dose will be applied either on the surface or in the heart of the aquatic environment.
TERRAA+ Water Purifier works in two stages. The first one consists of a phase of colonization of the environment by hand spreading 100 g of TERRAA+ Water Purifier by m³ of water to be treated. The second one consists of a monthly contribution of 50 g/m³ per month.
---
Components
Marine substance

Mineral salts

Vegetal proteins

Enzyme and bacteriological complex
---
Recommendations
To be used in a preventive way for gentle treatment purposes which avoid an imbalance of the aquatic system. To be applied in an outdoor environment at a minimum temperature of 2°C. Do not use in combination with other products. Spread the product in the most sensitive zone of the aquatic environment. Store in a dry place between 10°C and 35°C.
---
This product is certified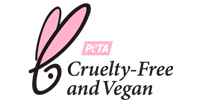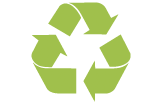 [ratings id="1286″]