TERRAA+ Septic tank maintenance is a solution that decreases significantly the volume of sludge in the different systems of domestic wastewater treatment. It eliminates the organic molecules responsible for unpleasant smells and participates naturally to the maintenance of your water pipes.TERRAA+ Septic tank maintenance can be used for your septic tank, your individual or collective water treatment plant, your sanitary,…
Biological pipes unblocking

Septic tanks and water treatment plants maintenance

Odour control

Bacterial flora of your treatment plant activator

Long-term treatment of you water treatment system thanks to the slow diffusion of bacteria


Reduction of the purifications systems evacuation frequency

Improvements of discharged water quality
EAN : 8719128125152 (1kg)
How to use it ?
Depending on the volume of water to be treated, a dose will be applied at the level of toilets or any other pipelines. Regarding wastewater treatment (plants, pits, absorption pits,…), the incorporation of
TERRAA+ will occurs in two stages. The first one will consist in incorporating 1Kg directly in your purification system. Afterwards, 50 Kg/week will have to be poured in the toilet, which will allow a better digestion of faeces, unpleasant odors and more. Regarding the unblocking of your pipes, 50 g will have to be deposit in the toilet. A wait of +- 2 hours is necessary. Finally, flush the toilet. It is necessary to know that any plug made of synthetic materials will not be eliminated.
---
Components
Marine substance

Mineral salts

Vegetal extracts

Biological activator

Enzyme complex
---
Recommendations
To be used in a preventive way for gentle treatment purposes which avoid an imbalance of the waste water treatment. Do not use in combination with other products that may harm the treatment effectiveness. Wash hands after use. Store in a dry place between 10°C and 35°C.
---
This product is certified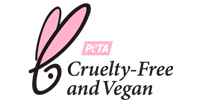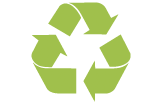 [ratings id="1286″]